CUSTOM BUILT AND DESIGNED DECKS
You really can't underestimate the positive effects that outdoor spaces can have on your home and family. Attractive, well-built porches and decks will add value to your home and give you more space to entertain. There's no better partner to help your dreams come to reality than Heckuva Deck! Get started on your deck today and make the outdoors part of your home!
DESIGN
A well-planned deck design can transform your yard into an area for relaxation and entertaining. A deck is also an affordable way to expand your living space. Heckuva Deck will work with you to design and build a deck that fits your exact needs. We can install a ground-level, raised or multi-level deck that compliments your landscaping and the style of your home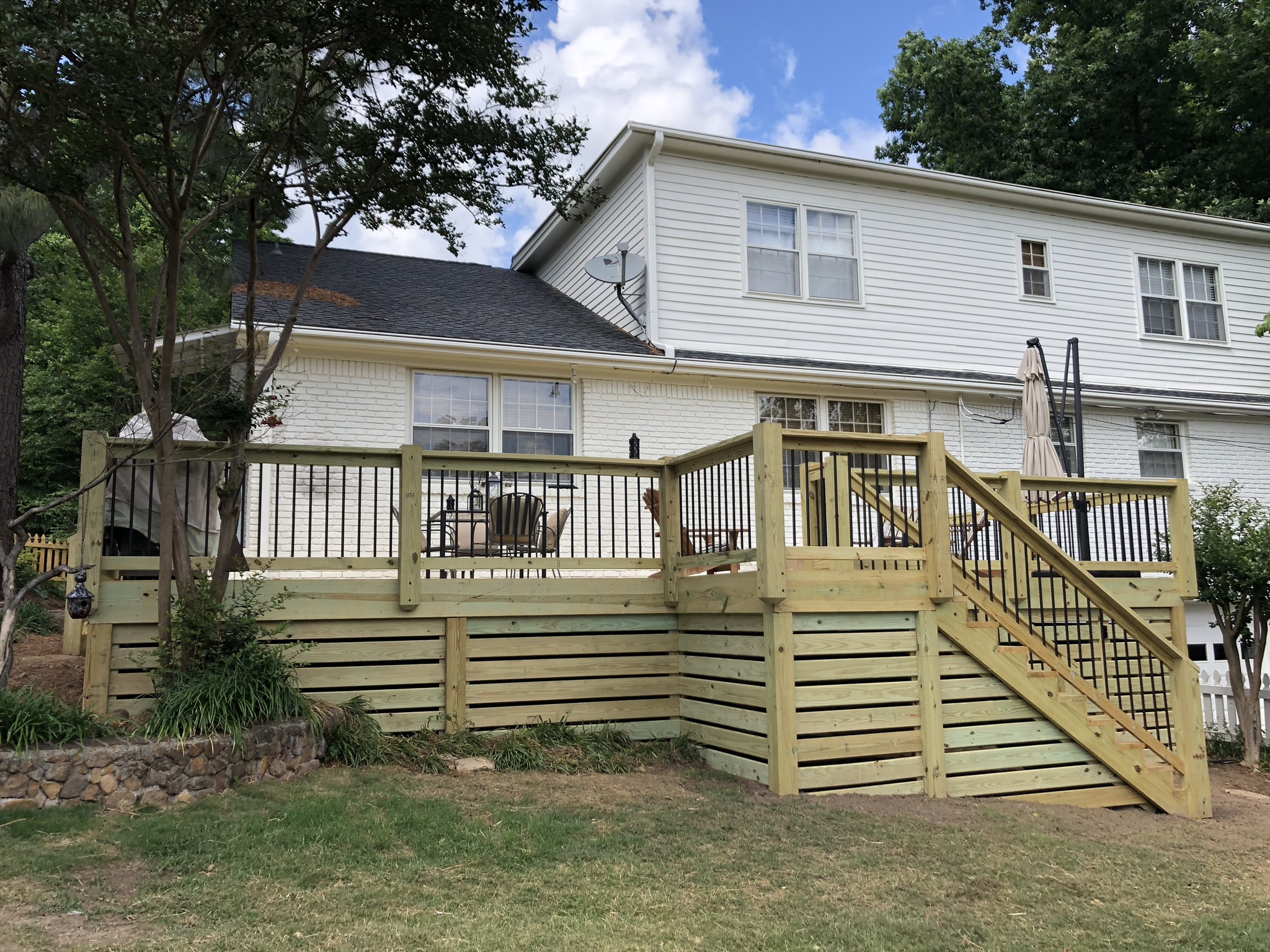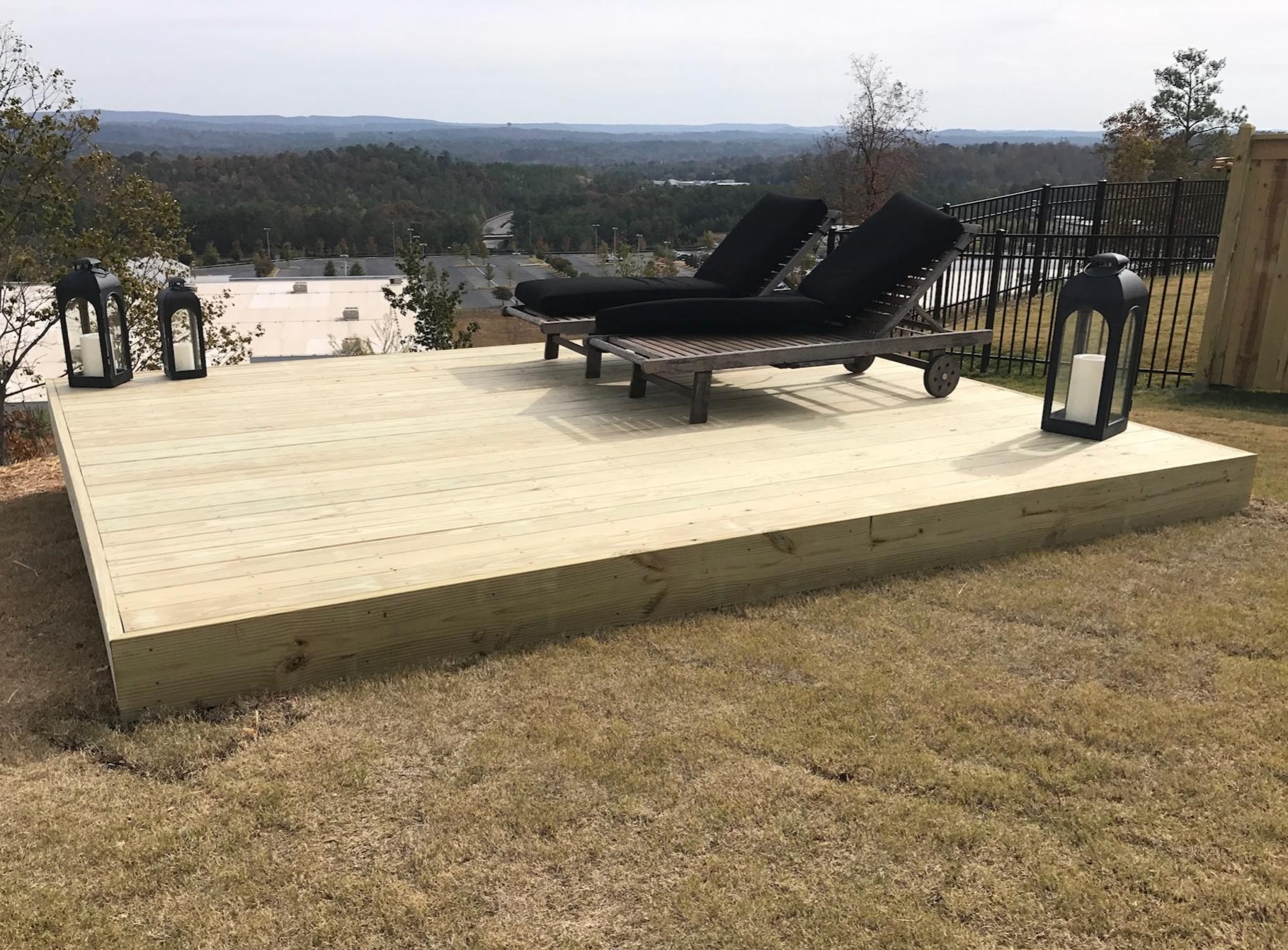 PRESSURE TREATED WOOD
Pressure-treated lumber decks are one of the most popular types of deck materials our customers request. Heckuva Deck uses premium grade pressure treated boards that have fewer knots and straighter grain which makes for a smooth, cohesive look. The pressure treatment helps preserve its longevity outdoors with good results against moisture, mold and insect damage.
COMPOSITE DECKING
These decks add beauty to any home and are easy to maintain, safe, and durable. Composite decks are made of synthetic materials but have a similar appearance and feel to wood, some even offering realistic grain finishes. While they may require some cleaning and maintenance, it is far less than most natural decking materials.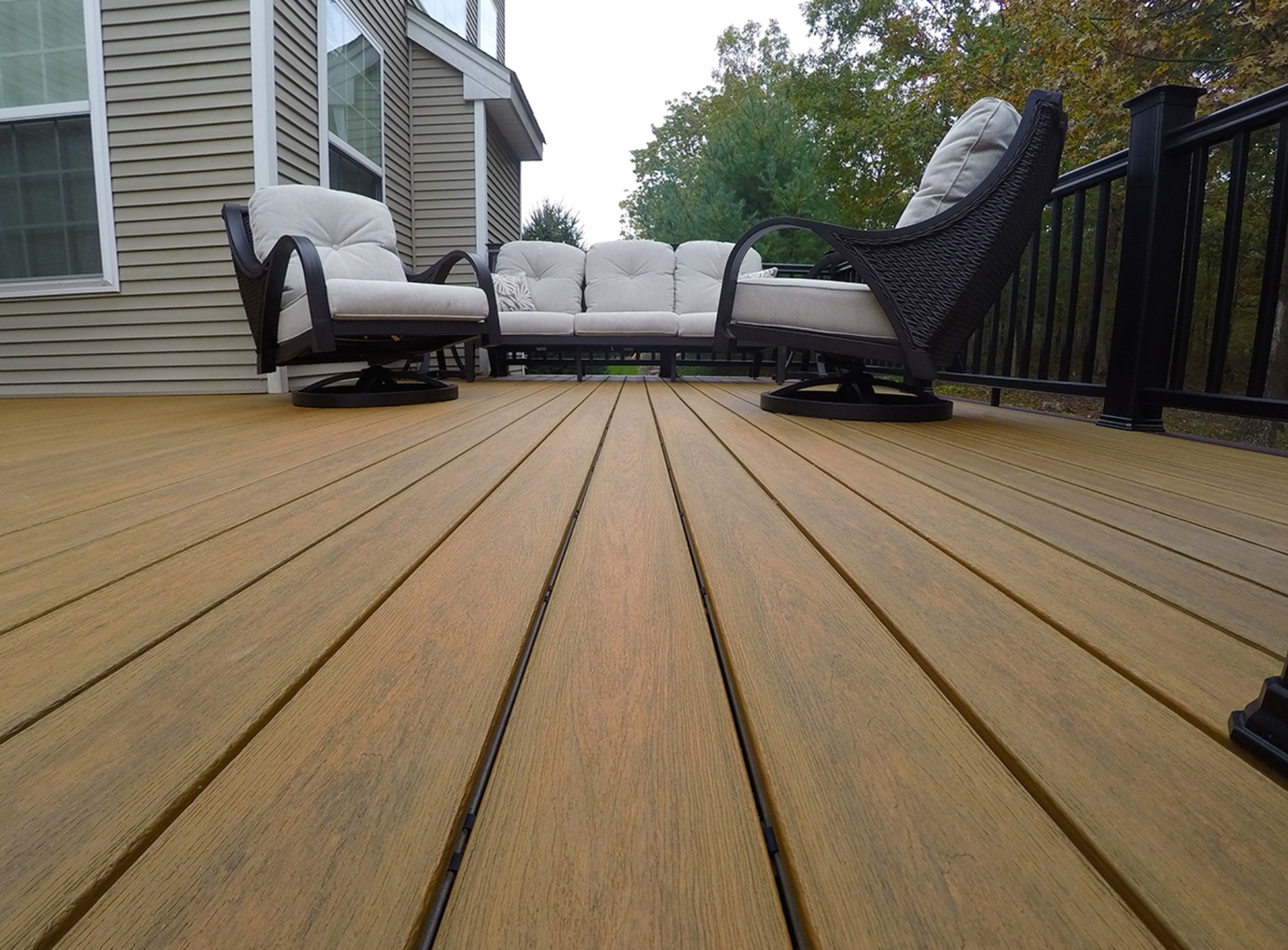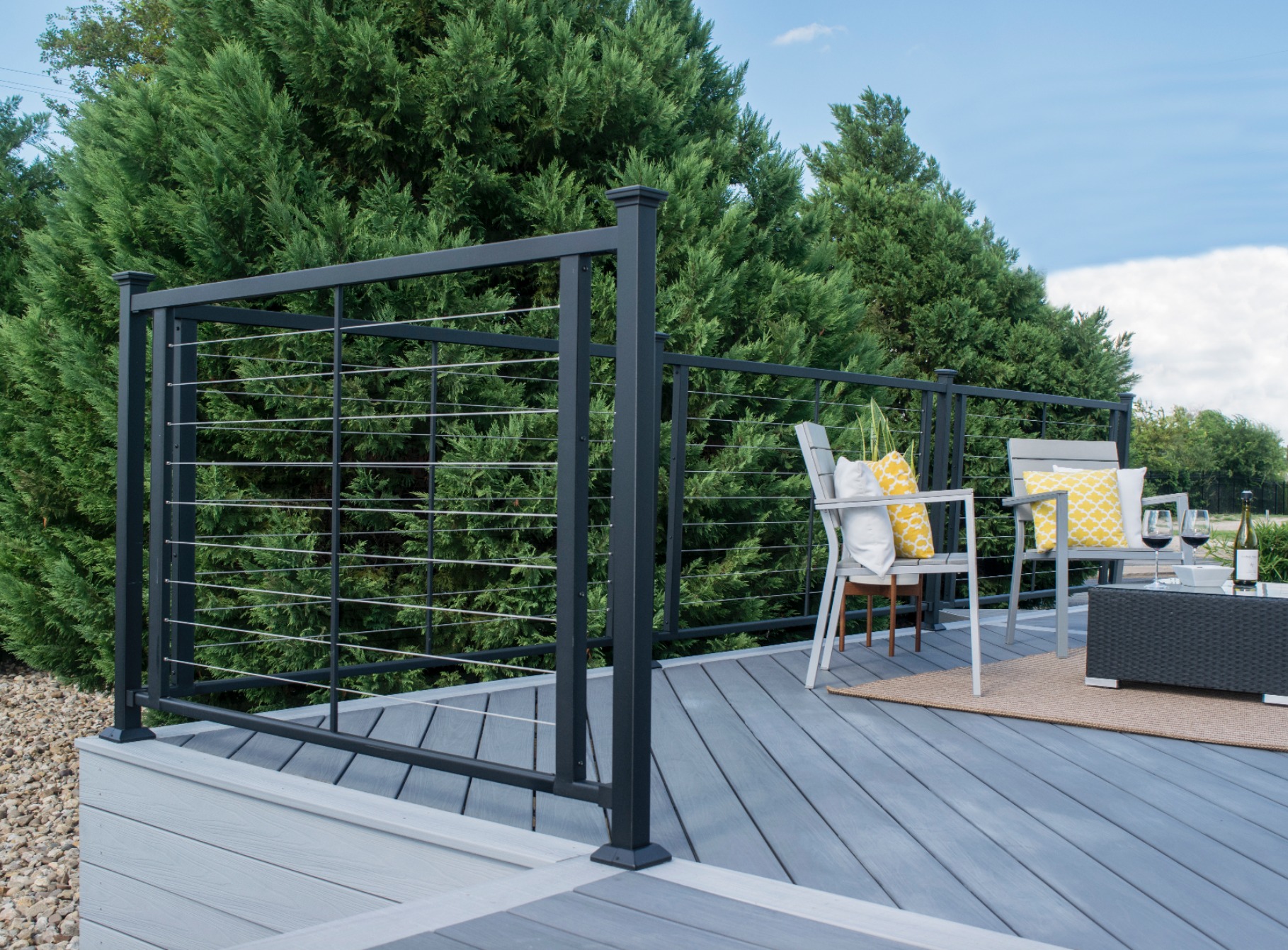 Cable Railing
For a nearly invisible railing system that will open up your views as well as impress your guests Cable Railing is a terrific option for your space. Modern and sleek, Heckuva Deck offers many different styles of custom cable railing that will make your home stand out above the rest.
Aluminum Railing
Aluminum deck railing is especially beneficial because, unlike some other railing materials, it is maintenance-free, durable, and extremely long lasting. Over time, wood railing will start to deteriorate and wrought iron railing will become speckled with rust, but aluminum deck railing will remain as beautiful as the day you bought it.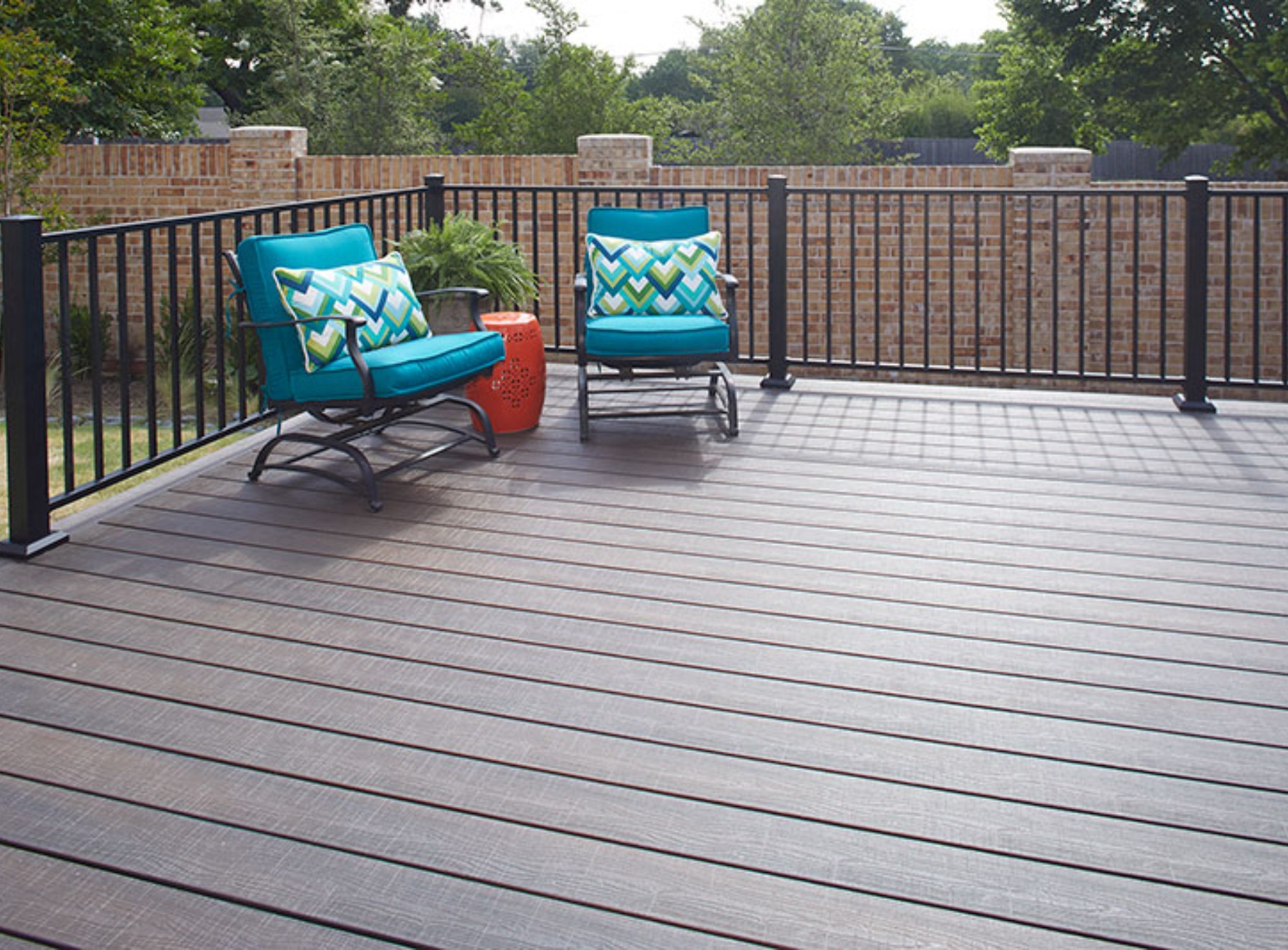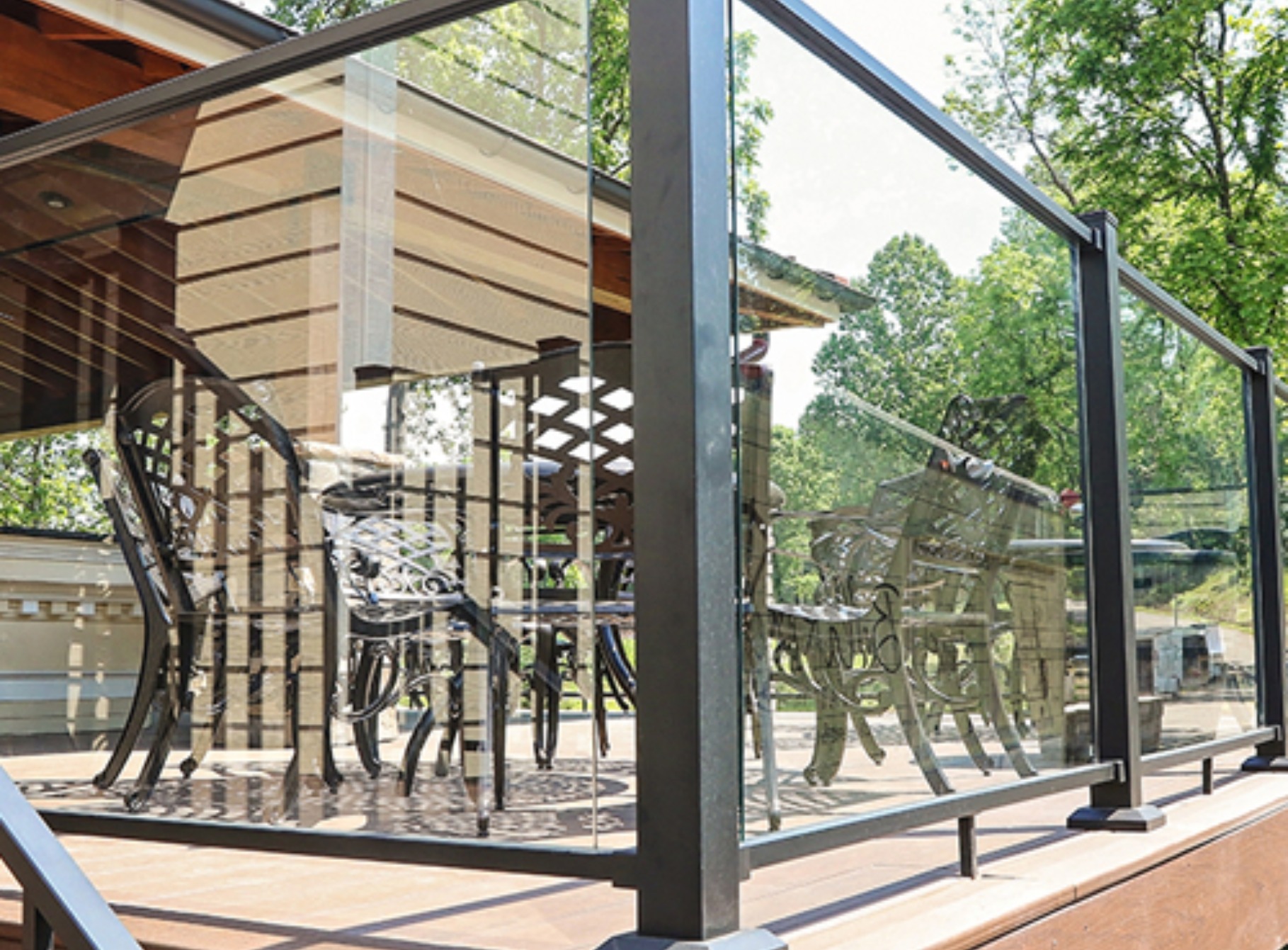 Pure View Glass Railing
Glass panel railing systems create a modern look and the perfect windbreak without any loss of view. Available in a number of tints, glass panels are excellent for exterior decks, balconies and stairs. Glass panels can be inserted into wood, iron, and aluminum framed railings.
Deck Lighting
Enjoy your deck at night and improve visibility and safety with low-voltage or wireless solar LED deck lights. Deck lighting is a great way to accent your railing, stairs and ensure safety on your deck. Heckuva Deck offers everything from post cap lights, stair tread lights and recessed lights to landscape lighting.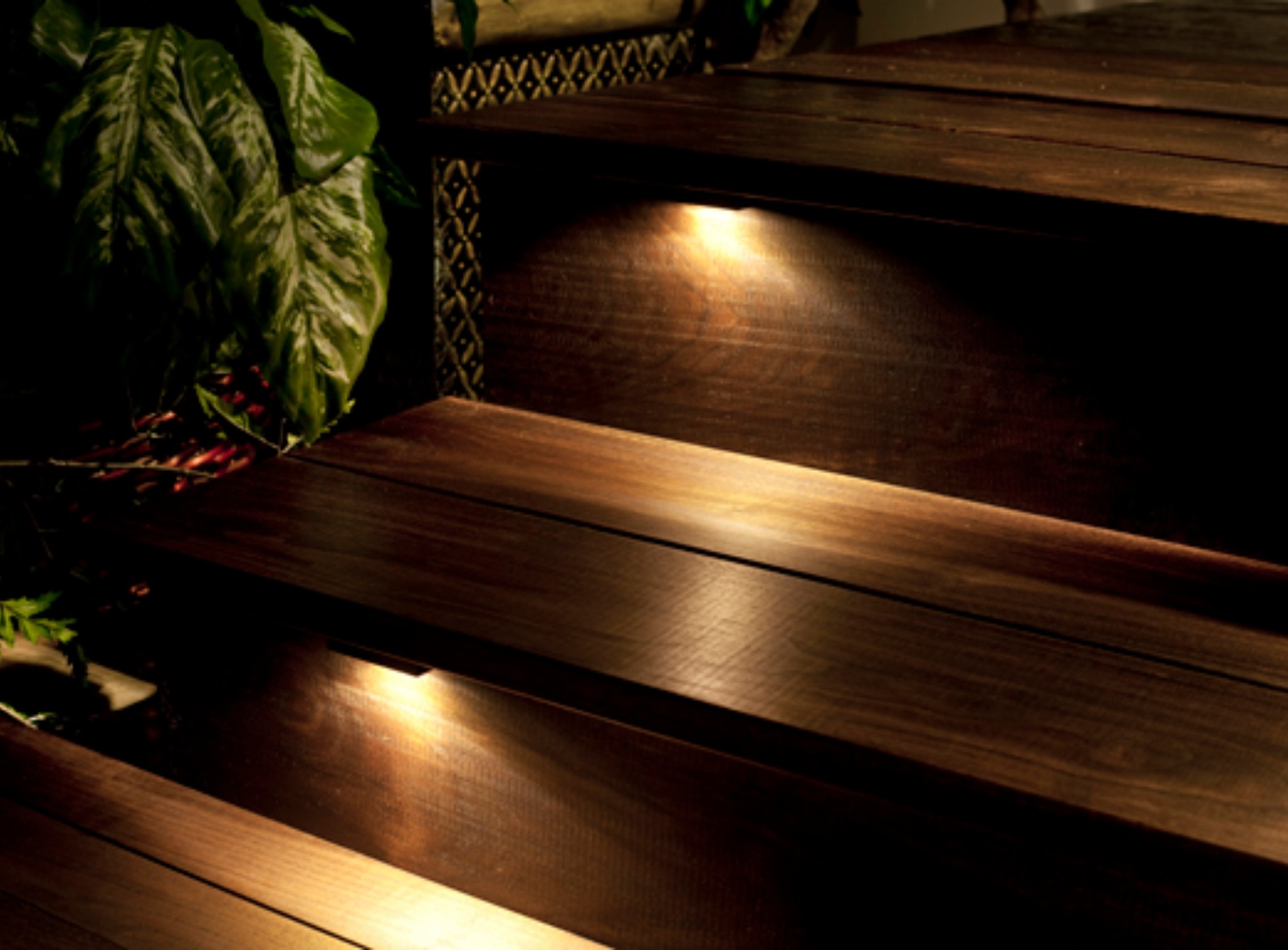 To request your FREE Consultation and Quote please fill out the form below and one of our qualified team members will contact you to set up your appointment.